United we brand
Branding is about much more than the proper use of a logo or a color. It's about consistent communication. About achieving a common look and feel. About speaking with one voice.
Our mission
Why is branding so important? Our brand supports and reflects the university's mission:
To serve the people of Michigan and the world through preeminence in creating, communicating, preserving and applying knowledge, art and academic values, and in developing leaders and citizens who will challenge the present and enrich the future.
Our brand pillars and positioning
All enduring brands periodically conduct research in order to gain insights to strengthen their overall positioning. The University of Michigan partnered with Maguire Associates to evaluate and define our brand identity. Included below is an overview of the results of that work.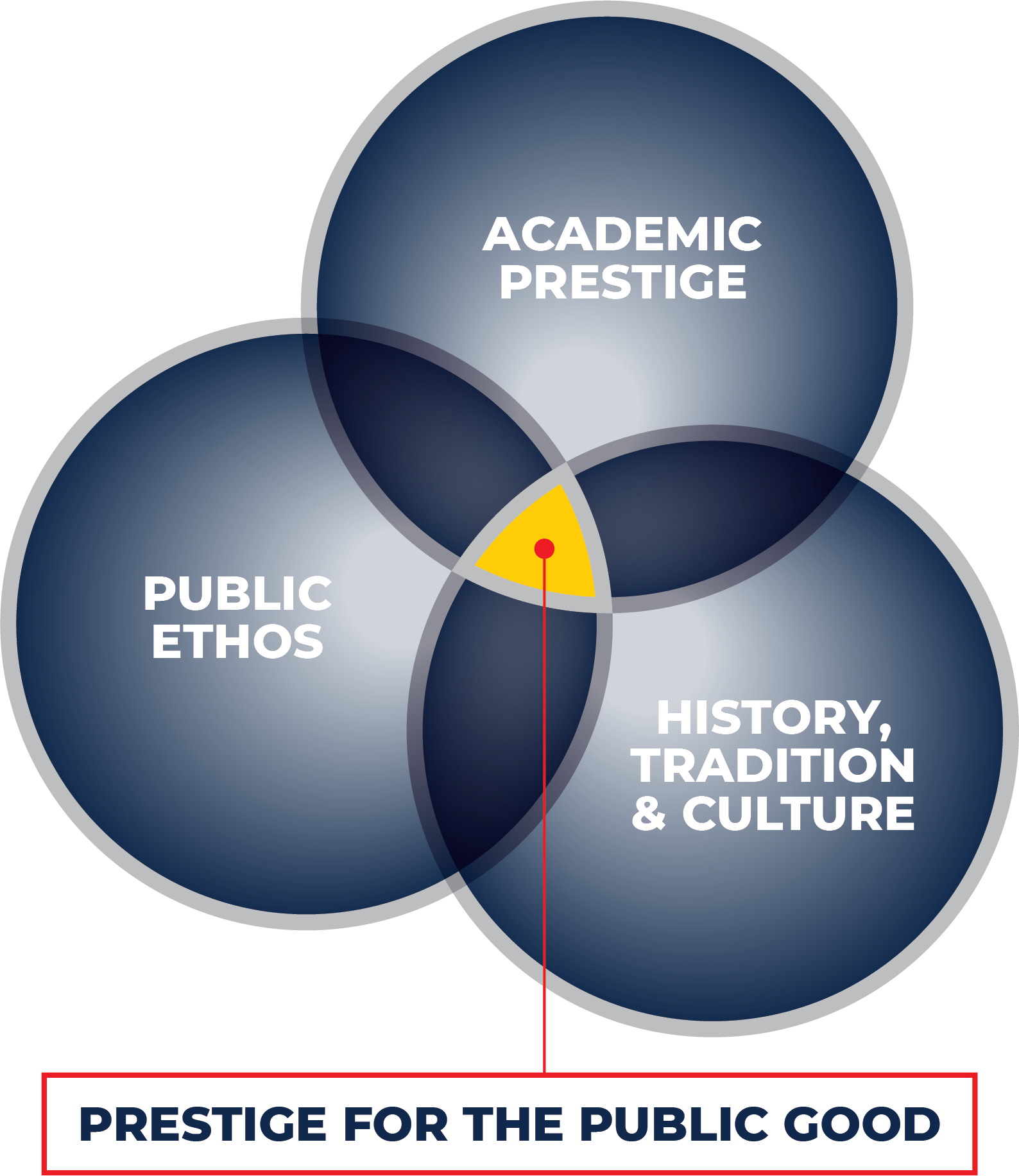 Public Ethos
A commitment to diversity, social equity and investment for the common good in the state, the nation and around the globe.
Academic Prestige
The University of Michigan, consistently ranked as one of the best universities in the world, is a world-class institution comprising elite faculty and students.
History, Tradition & Culture
Our university has a storied history and a 200-year tradition of educating tomorrow's leader and innovators.
Our value proposition
A public powerhouse grounded in academic excellence and integrity that is leading meaningful change.
Our brand character
Intelligent
Driven
Creative
Global
Diverse
Spirited
Generous
Our key differentiators
Academic Excellence
Global Engagement
Strong School Spirit
Focus on Diversity and Social Equity
Strong Alumni Network
Our Brand House
See how all these elements come together to build the University of Michigan brand.