U-M Logos
PLEASE NOTE:
The main campus logo generator is not available for units associated with Michigan Medicine, including the Medical School. Learn more and download available logos here.
University of Michigan has four official marks — the primary logo, the horizontal logo, the secondary mark and the University Seal. The primary logo may be used widely, while the horizontal logo, secondary mark and University Seal are reserved for more selective use.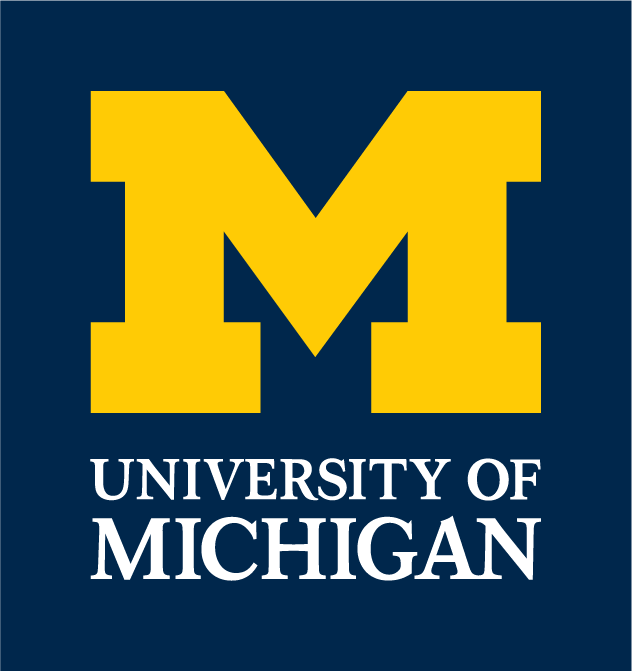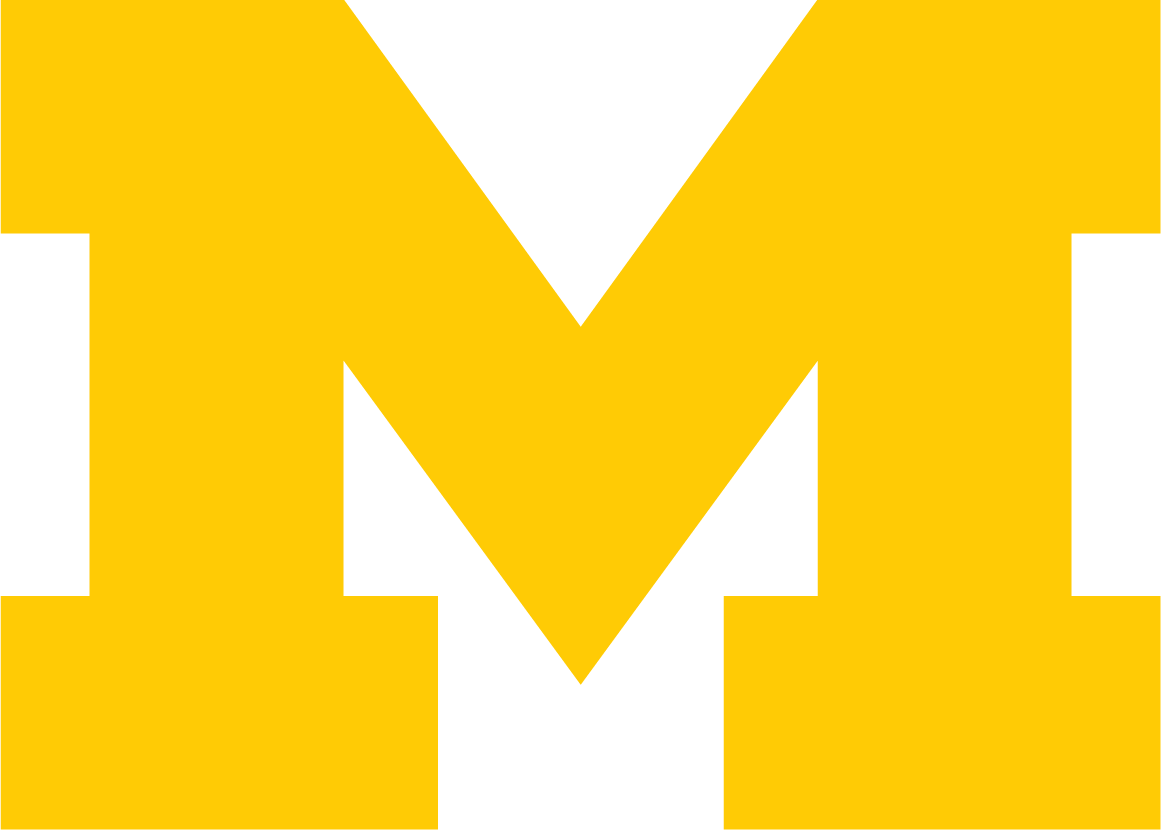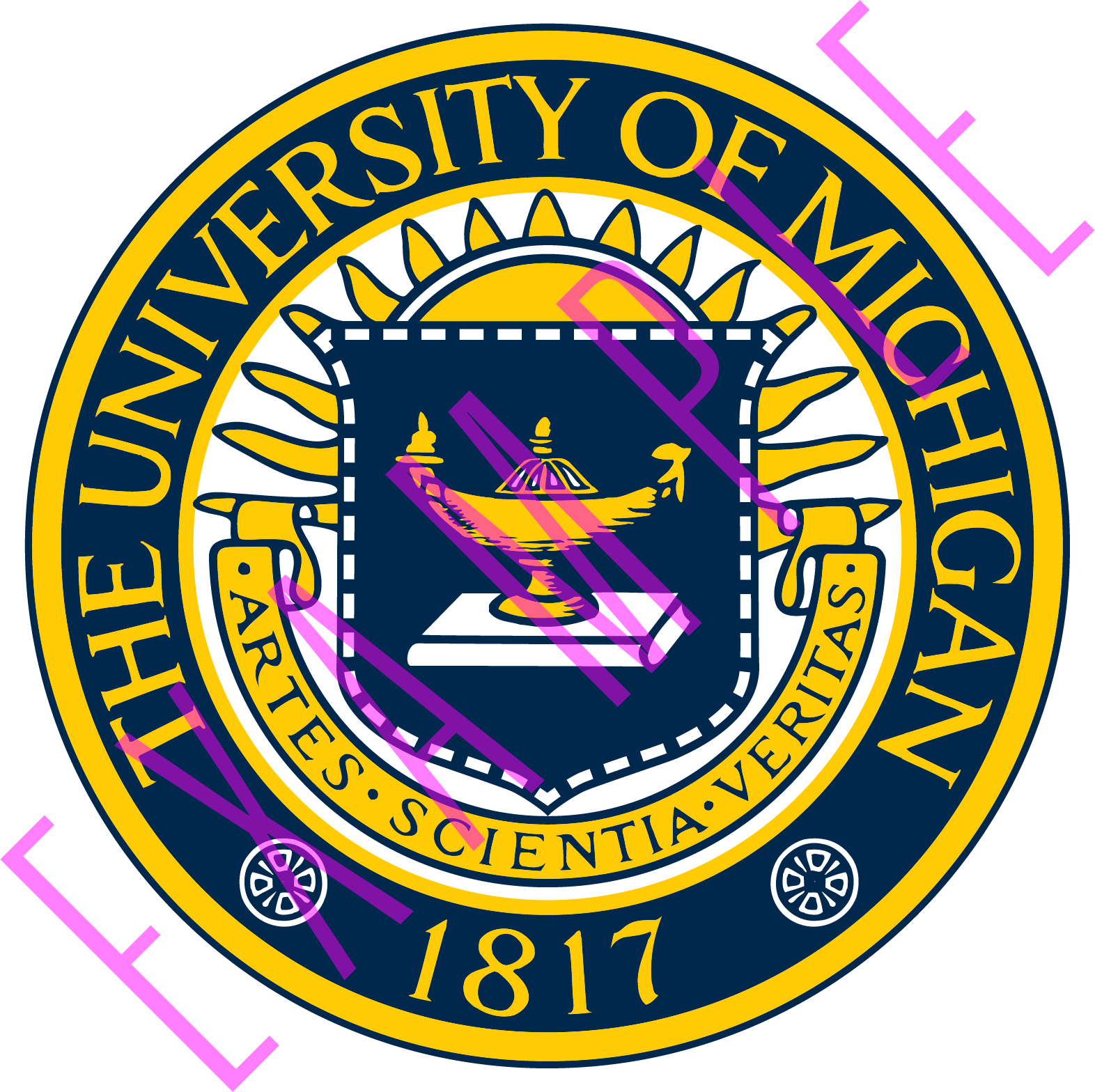 The primary logo is the main symbol that identifies the University of Michigan. The primary logo, horizontal logo or unit logo must appear on all publications, websites and other visual communications developed by U-M for external audiences.
The University of Michigan logo was carefully designed based on the proportions of the copyrighted Block M. Each element was sized, placed and colored for maximum visibility and legibility.
Do not modify the size, position, color or relationship of any of these elements.
Use only official, unaltered logos/marks and unit logos designed to approved specs. Do not recreate logos/marks.
Only use University of Michigan logos/marks on official communications, partnerships and sponsorships. U-M does not generally allow use of its logos/marks for projects not affiliated with the university, other than commercial products licensed through IMG Licensing, U-M's licensing partner.
Unit Logos

The university's logo generator allows U-M employees to create unit logos for their school, college or department. Unit logos are made up of the Block M (the "secondary mark") and the individual unit name.
Contact your unit's "logo gatekeeper" to request access, or email idstandards@umich.edu for help.