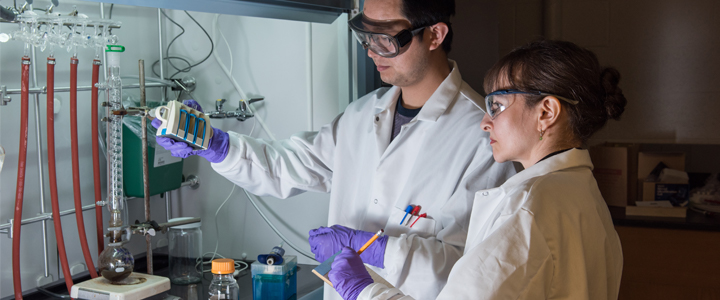 Safe Research, Smart Research: Reinforcing a Culture of Safety in Media
In 2015, the University of Michigan introduced a plan to enhance the culture of safety in research. One area of focus in the plan is appropriate use of personal protective equipment such as safety glasses, gloves, and lab coats while in the laboratory. Continual visual reminders of best practices in the use of this equipment help to promote safe behavior in labs and other research settings, such as field research.
When filming or taking photos of researchers at work, please be attentive to this concern. You can help to ensure the safety of researchers, others in the lab/field, and the work they are doing by:
Reminding faculty, students and staff to wear their personal protective equipment, just as they would when working.
Setting shots so that the use of this equipment is visible, helping audiences to see it as a standard part of the research process.
Moving outside of the lab when you want shots such as portraits or informal groups, where the protective equipment would be a hindrance.
Depicting Safety: What to Expect
Safety is everyone's responsibility — this includes those behind the lens as well.
Basic considerations for research and laboratory spaces with chemical or physical hazards present: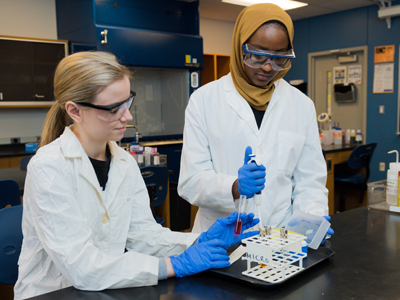 Laboratories
All individuals should be wearing safety glasses, whether doing work or not, when the setting depicts a laboratory environment or a situation where a hazard is present.
Gloves and a lab coat should be worn by anyone handling chemicals.
No food or drink should be present.
Everyone in the shoot should be using personal protective equipment.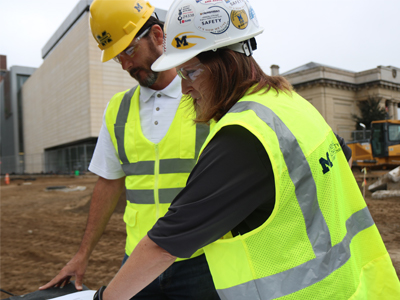 Other Locations
Appropriate personal protective equipment must be worn and protective barriers set in place when photos are taken in non-laboratory locations such as field work settings or "digs" that involve human/animal remains.
Appropriate equipment and barriers are required in many settings to:

Prevent falls
Protect people in or near trenches that are not properly sloped or shored
Protect people around hazardous equipment, on boats, on roofs, and in similar situations
For general media-related safety questions or clarification about research safety images and videos, contact imagesafety@umich.edu.
When in Doubt
The Environment, Health & Safety team at the University of Michigan is available to provide advice and review materials for individuals across campus. Visit the website to learn more.